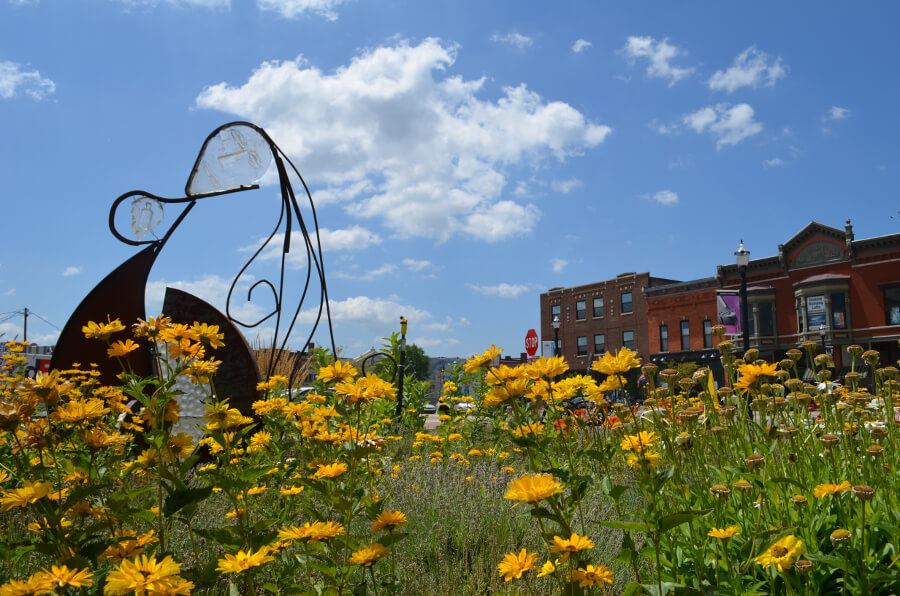 Inspiring art, great food and fun events only minutes from Harbor Shores golf course and Lake Michigan in downtown Benton Harbor's Arts District.

The Arts District is home to a variety of shops, local eateries and art galleries, and it hosts numerous events throughout the year. A great way to get familiar with the Arts District is to attend one of the Art Hops organized by the New Territory Arts Association. Every few months, local businesses, restaurants, and galleries invite the public to celebrate art and local artists. Art Hops are free and family-friendly events which are open to everyone; many of the participating organizations provide light refreshments for guests. The upcoming Art Hop dates are June 21st, October 18th, and December 20th, 2013. Art Hops start at 6:00 pm and run until 9:00 pm. In the Fall, join the New Territory Arts Association to experience and enjoy local art, culture, music and food at Artoberfest.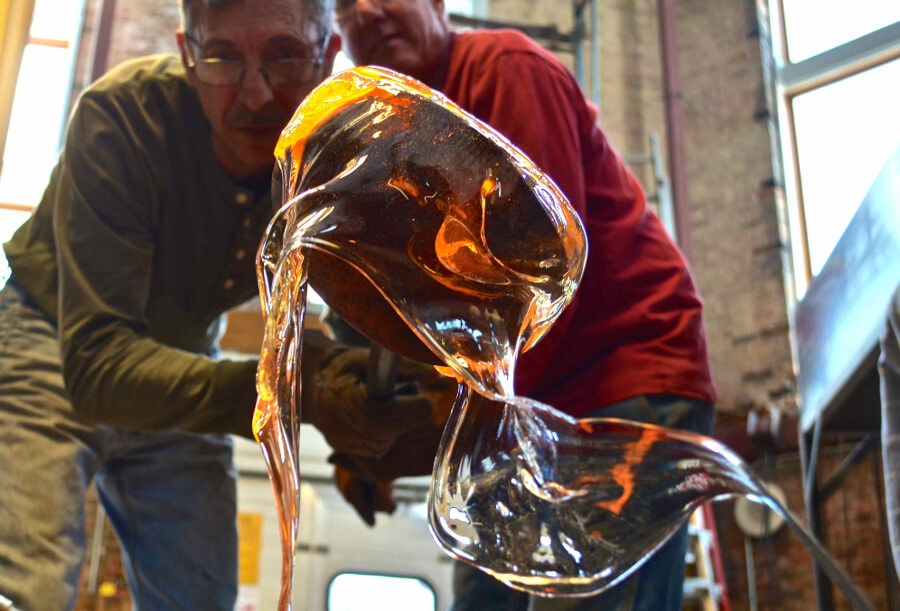 One of my favorite places in the Arts District is Water Street Glassworks, a non-profit, studio, gallery and school which is dedicated to the glass and metal arts. Visitors are invited to overlook the school's 'hot shop' and watch students and artists glassblowing and casting. If you are interested in more than observing, a wide range of classes and workshop are open to the public. The perfect complement to the warmth of the Glassworks is ice cold gellato from Water Street GellatoWorks. The GellatoWorks which serves Palazzolo's gelato and Uncommon Grounds coffee, is an arm of the Glassworks and provides funding for the organizations FiredUp! program and job skills training of the participating students.


While in the Arts District you will probably notice a number of orange metal sculptures located on various rooftops and walkways. These sculptures were created by Michigan based artist John Suave and are part of the 'I Am The Greatest Project' a program of Anna Russo Sieber Gallery. The gallery features exhibits of both local and national artists, along with art, language and cultural classes and outreach programs. I am delighted to announce that an exhibit of my photos is on display at this gallery until May 21, 2013.


210 Water Street offers a great opportunity to meet local artists working in their studios. 3 Pillars Gallery, an intermittent urban gallery, offers various creative events. The Arts District is also home to Richard Hunt Studio Center which is one of the galleries/studios of internationally acclaimed sculptor Richard Hunt. Further, be sure to check out The Citadel Dance & Music Center along with The Oak Room at the Citadel for performing arts instruction and events.

There are a variety of delightful and unique dining options in the Arts District including The Phoenix, Larks Bar-B-Que, Charlie's Piggin' N' Grinnin', The Library Pub & Eatery and The Ideal Place. Also near by are Cafe Mosaic and Bread Bar opening in June of this year.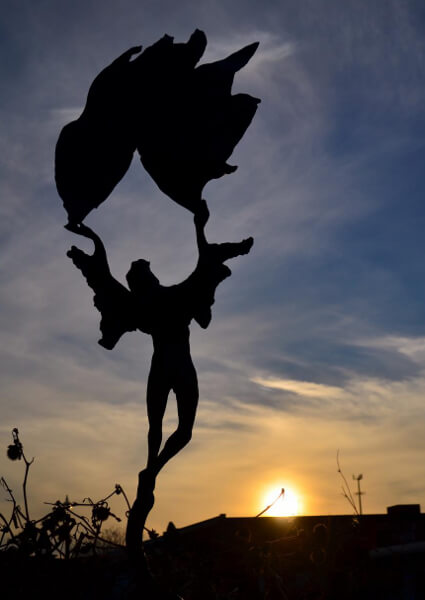 Interested in a glass of Michigan wine? Be sure to visit the satellite location and tasting room of the award winning Tabor Hill Winery. If it is beer you are interested in, The Livery offers a tasty selection of 'hand-forged microbrews'. The Livery is also the place to go for concerts and entertainment, including Open Stage sponsored by the New Territory Arts Association which features regional musicians, poets and storytellers on the first Monday of every month.

With Habor Village, including a boutique hotel, condominiums, boat slips and dockage, opening in the area next year, I am sure that the number of shops, restaurants, and galleries will continue to grow.

Be sure to visit and enjoy the Arts District the next time you are in the Benton Harbor & Saint Joseph, Michigan area.
You can see more of Joshua's photography at http://www.facebook.com/startvisiting.